Hello. Welcome to my page!
I'm 16, currently studying Computer Technology and Design. Dead Rising is my favorite game series. It was my first game that I got when I received an Xbox 360. My favorite game in the series is Case Zero.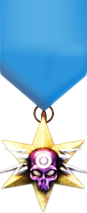 Guidance BarnstarThe Guidance Barnstar
The Guidance Barnstar may be awarded to users who help others locate valuable resources, information, or assistance.

This barnstar is awarded to MaddaCheeb for his revolutionary work on Case Zero, furthering our communities understanding of case zero, which will be appreciated for years to come. That is why May 14th every year is now christened MaddaCheeb Case Zero obsession day. Congratulations and thank you on behalf of thousands of modders and players. A 03:36, 15 May 2011 (UTC)
-Escaping Las Vegas (Left 4 Dead 2 Campaign, based off of Case Zero)
-Performance Mod (Cancelled)
SHORT STORIESEdit
http://deadrisingwiki.com/wiki/User:MaddaCheeb/Stuck_in_Hell:_The_Story_of_Charlie_Six
http://deadrisingwiki.com/wiki/User:MaddaCheeb/Road_to_Ruin:_A_Case_Zero_Novel
To contact me, email me at levieasley@live.com
Community content is available under
CC-BY-SA
unless otherwise noted.