DRW Mistertrouble189's article contributions

Merged articles

Introduction
Edit
Hi. Call me Mistertrouble or Troubleman. I love Dead Rising. I love saving survivors! I am an admin here on this wiki, so feel free to hit me up with questions/comments.
I originally got the Wii version and beat it after a week, but was disapointed with the less number of zombies and absence of the psychopaths and survivors... A few months later, I bought Dead Rising for the Xbox 360 and LOVE it. My first file, I beat it, including Overtime mode.
I've beat Dead Rising and Dead Rising 2 many times with all survivors rescued and all cases completed, acquiring the true ending. Saving all survivors while dealing with the cases can be frustrating at some times.
Leave a message on my talk page if you need me. I am most concerned with survivors and psychopaths on this wiki and will do my best to update/edit those pages. Plus, I will be doing extensive updating to my three above pages (and on the survivors pages for each of the three games).
Outbreak Pages
Edit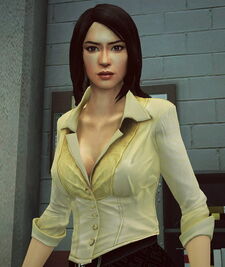 The Phenotrans Facility Outbreak
Notes to Self
Edit
Dead Rising 2 busts (need)