The DRW Amplifier is a weapon in Dead Rising 2 and Dead Rising 2: Off the Record. It is used is an electronic device that increases the power of a signal, to amplify sounds made by musical instruments.
The Amplifier can be combined with these weapons:
a electric guitar to make the combo weapon Power Guitar that blasts zombies back with a powerful sound wave.
the Blast Frequency Gun to make a Super B.F.G.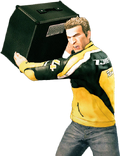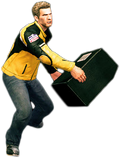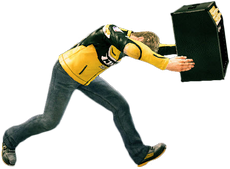 Alternate: Hold the /. Chuck runs for a short distance holding the Amplifier in front of him.
The amplifier brand name is McCombe. This is a reference to Roy McCombe, who is credited as the voice of the Robot Bear.[1]
The amplifier's body, gold faceplate and script logo are modeled after popular amps made by Marshall Amplification.[2]
{{#ev:youtube|kM_p6IIPGhs|300|left|}}

References
Edit